New assets: Hideaway furniture models (a whole bunch of 'em!)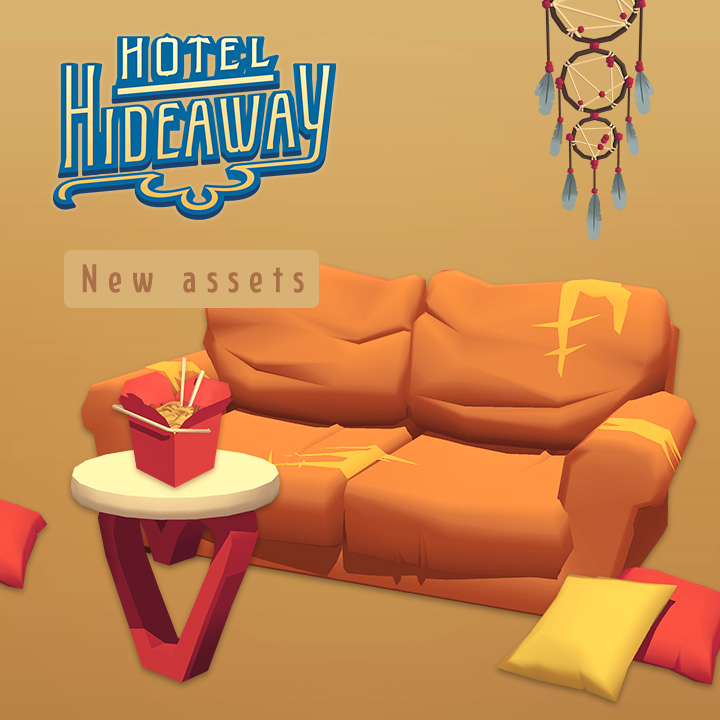 A lesson was learned while documenting these models; One should not postpone it by multiple years.
While being vaguely aware about the pace new content was being produced, it was easy to think that "I'll get around to it" and it won't be "much of a hassle" to document them once there was a good time for it.
So, that indistinctly tall, undefined pile of assets turned out to be 145 models. I'm not even kidding. People; document your models as you go, I mean it.
These models were made for Hotel Hideaway by Sulake. The furniture displayed here are or have been available to players either via purchase or collectable crates. They were made between 2019 -2021. It's bit challenging to recall specific dates for all of them, but some are tied to events like the Valentines Day or Halloween. The models definitely hold a lot of memories. It was even a bit overwhelming to go through all of them at once. Shoutout to Sulake for letting us 3D artists put in all those lighthearted easter eggs. -I hope the players got as many giggles out of them as we did!
Check out the new models here.